Ready, set, turkey! It's now less than 1 week before the big day and we can't wait to stuff our faces along with family and friends. So, how do we avoid getting bogged down in the kitchen? It's all about advance preparation and planning. Have everything in place and your feast will go on without a hitch. Now that is something to be grateful for!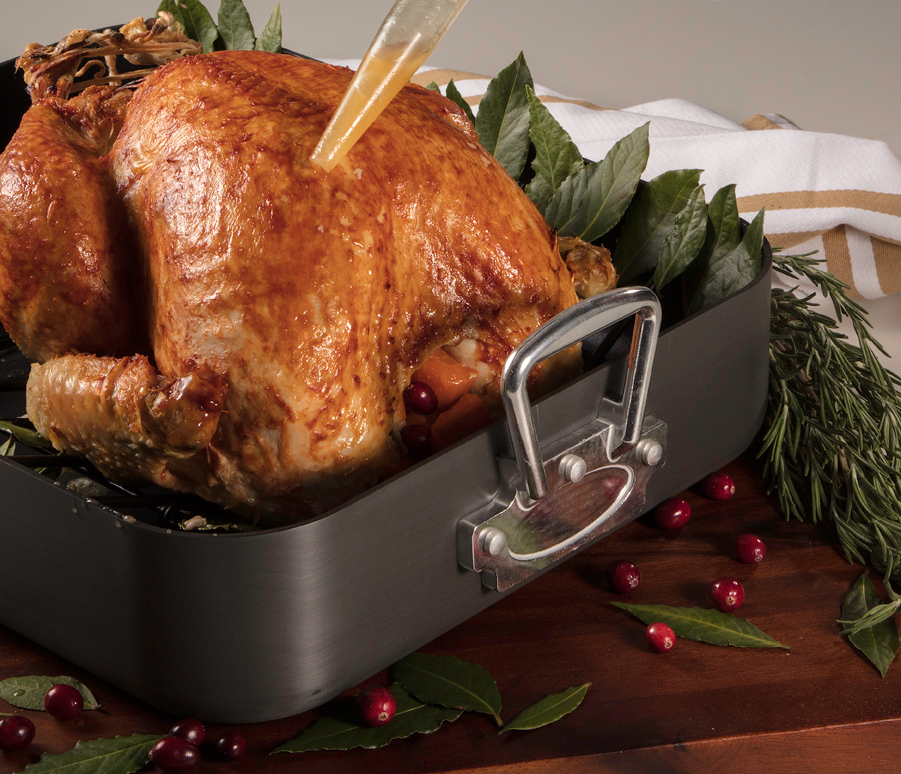 ---
Whether you have years of experience throwing dinner parties or you are hosting Thanskgiving for the first time, we all can benefit from Real Simple's Stress Free Guide to Hosting.
Make a plan, create a menu, don't forget to ORDER YOUR TURKEY, set the table early, and start cooking on Sunday.
Recipes that can be prepared in advance make life so much easier.
---
For APPETIZERS, try making the Classics That Are Sure to Please! And, never underestimate the power of a magnificent Cheese Board! Shutterbean shows us how to make the perfect (and not expensive!) spread. And, if any cheese is left over, be sure to save it in the Cheese Saver®.... never let good cheese go to waste.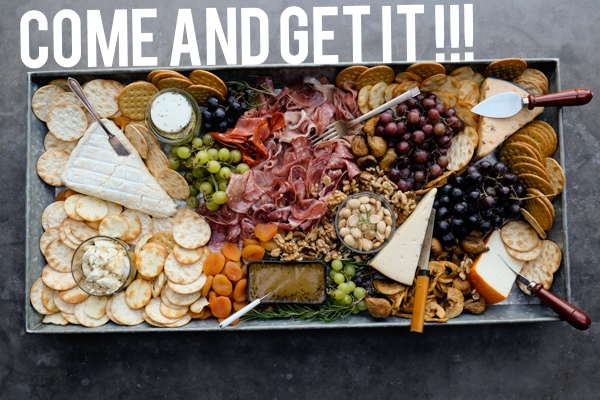 Tracy Benjamin
---
Take inventory of your serving pieces and have plenty of extras on hand. We love the new Trifecta Tray not only because we can fit 3 appetizers into one serving piece, but because it has the look and feel of porcelain with the durability of melamine (just in case we get a little rowdy!).
Stock up on affordable white platters that can be used year-round. These are our favorites for their durability and their simple modern lines. And don't forget to have plenty of extra serving spoons, ladles, and serving forks. Mix it up and add pops of color in orange, red, and yellow for a truly autumnal setting.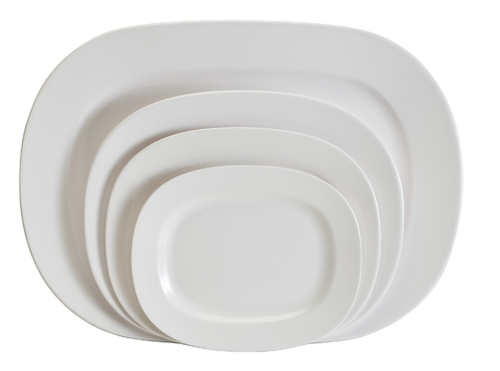 ---
Next Step... get cooking in advance!
The secret to making delicious GRAVY is to use really good stock. Buy some turkey wings, fresh herbs, onion & parsnip and cook it into a flavorful stock, well in advance of Thanksgiving. This Make Ahead Turkey Gravy from Add a Pinch can be stored in the fridge up to a week in advance. Cross that off your to-do list.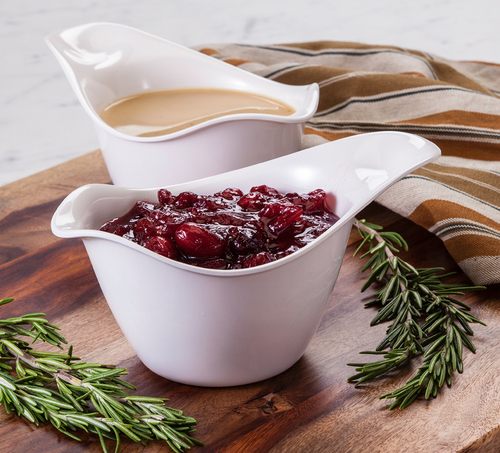 Similarly, your CRANBERRY SAUCE can be made well in advance. Try this Spiced Cranberry Sauce recipe from the Ktchn that you may just want to enjoy as a condiment all winter long!
As for the the Mashed Potatoes, you can even prepare these in advance! Yes... you heard us right... in advance. Put the new Peel 'n Mash® to work and then either make Mashed Potatoes that can be frozen in advance or cook them in a crock pot so that you are free from mashing at the last-minute.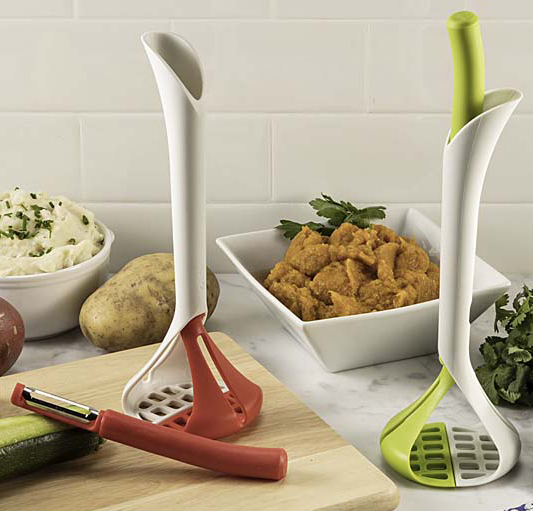 ---
And one of the best Thanksgiving timesaver tips we have received - plan your menu and then chop all the vegetables in advance and store them in labeled containers in the fridge. Mis en place at its best. Use mason jars or prep bowls... whatever you have available. Because it really is all that chopping that takes the most time. Get that out of the way early.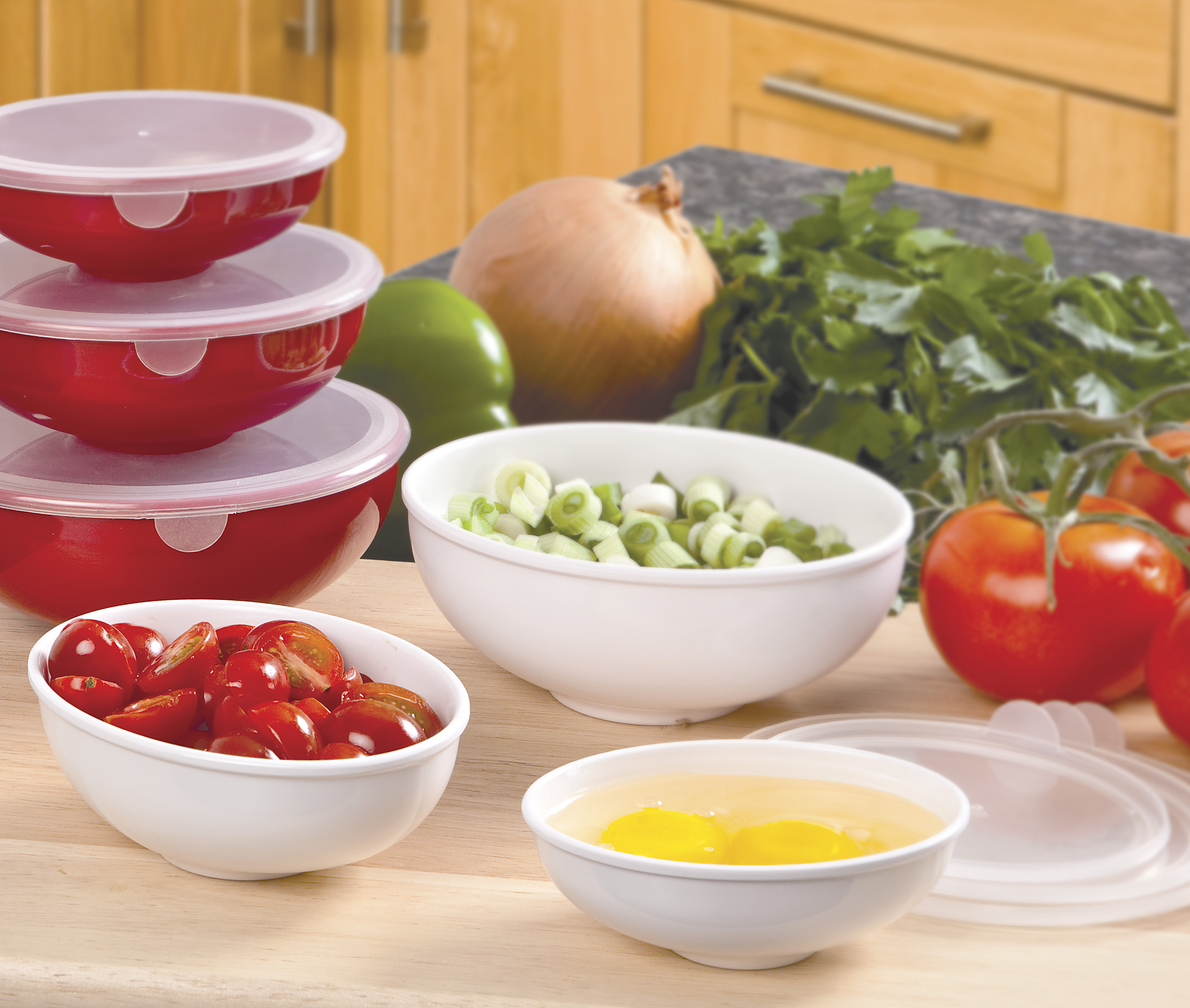 ---
Lastly, the beverages. We love to make hot mulled cider in the slow cooker. It sends such a lovely aroma throughout the house and guests can serve themselves. Spike it with a little brandy on the side. Just be sure to use the Herb Infuser or a cheese cloth so that there aren't any floating bits of cloves or cinnamon when served... no one wants that.
---
And on the Thanksgiving Day, relax and enjoy your time with loved ones. We truly have much to be thankful for.
Wishing you a very Happy Thanksgiving!